ORTHOPAEDICS
RI.HIP NAVIGATION
Total Hip Arthroplasty
Express workflows and image-free technology offering flexibility for the inpatient or outpatient practice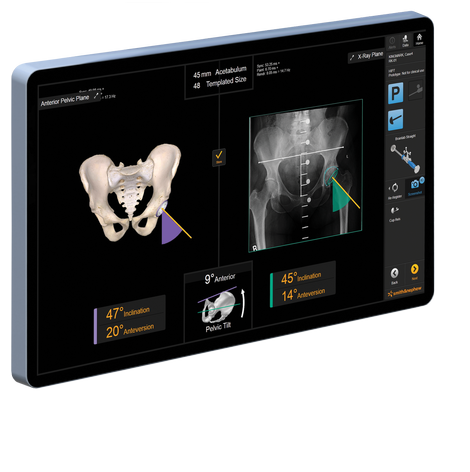 Take control. Get better
With growing patient expectations, it becomes increasingly important to deliver individualised component alignment. Real Intelligence (RI) HIP NAVIGATION empowers the surgeon to assess individual patient pelvic tilt, a predicted view of the post-operative AP X-ray in surgery and digital measurement of leg length and offset changes.
Literature shows that improving patient satisfaction may lead to higher hospital reimbursement rates and increased patient loyalty.1,2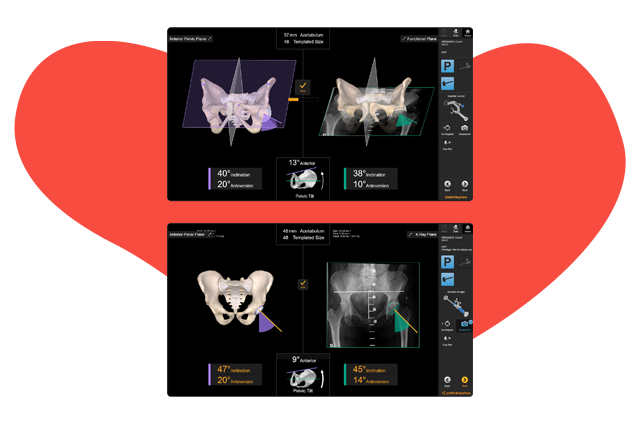 Product Features
Surgical Techniques
Medical Education
Disclaimer
*Compared to conventional surgery.
Products may not be available in all markets because product availability is subject to the regulatory and/ or medical practices in individual markets.
Real Intelligence Hip Navigation is released on the BrainlabTM Kick navigation platform only.
Please contact your Smith+Nephew representative if you have questions about the availability of Smith+Nephew products in your area.
Citations
Lyu H, et al. JAMA Surg. 2013;148:362–367.
Otani K, et al. J Healthc Manag. 2009;54:93–102.
Clavé A, et al. In Orthopaedics & Traumatology, Surgery & Research. 2015;101:647-653.
Renkawitz T, et al. J Arthroplasty. 2014;29(5):1021–1025.
Ulivi M, et al. J Arthroplasty. 2014;29(5):1026–1029.
Chaudhry FA, et al. Eur J Orthop Surg Traumatol. 2018;28(4):645-648.