ORTHOPAEDICS
POLAR3◊
Total Hip Solution
Best construct, best bearing, best-in-class solution1-5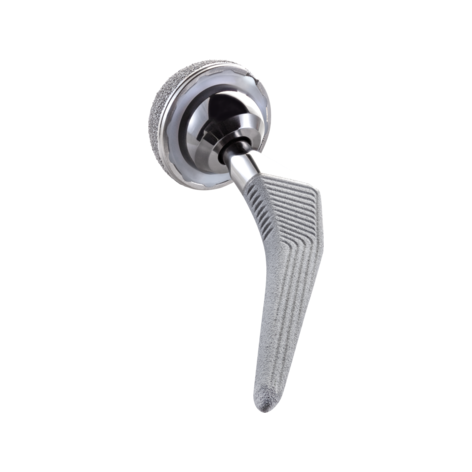 Trusted technology, trusted performance
Powered by our proprietary combination of the POLARSTEM◊ Hip Reconstruction System, R3◊ Acetabular System and OXINIUM◊ Technology, with the best survivorship figures of any total hip construct at 10 years, according to the world's largest national joint registry.*1
The combination of unique OXINIUM Oxidized Zirconium heads with a highly cross-linked polyethylene (XLPE) liner has been shown to result in the lowest revision rate of all modern bearing combinations in four national joint registries.**2-5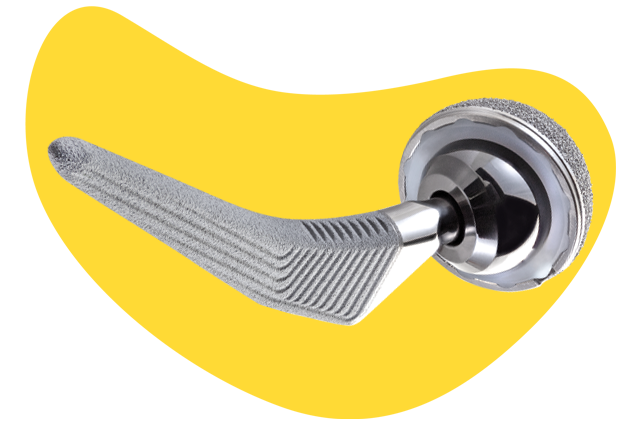 Product Features
Videos
Medical Education
Disclaimer
*We thank the patients and staff of all the hospitals in England, Wales and Northern Ireland who have contributed data to the National Joint Registry. We are grateful to the Healthcare Quality Improvement Partnership (HQIP), the NJR Steering Committee and staff at the NJR Centre for facilitating this work. The views expressed represent those of the authors and do not necessarily reflect those of the National Joint Registry Steering Committee or the Health Quality Improvement Partnership (HQIP) who do not vouch for how the information is presented.
**Although the Ceramicised Metal/ XLPE combination has the lowest reported cumulative percent revision at 10 years, these results should be interpreted with caution. This bearing is a single company product used with a small number of femoral stems and acetabular component combinations. This may have a confounding effect on the outcome, making it unclear if the lower rate of revision is an effect of the bearing surface or reflects the limited combination of femoral and acetabular prostheses.3
Citations
National Joint Registry for England, Wales, Northern Ireland and the Isle of Man 2021. 18th Annual Report 2021. Available at: http://www.njrcentre.org.uk Hertfordshire. Accessed September 14 2021.
Davis ET, et al. JBJS Open Access. 2020;5:e0075.
Australian Orthopaedic Association National Joint Replacement Registry (AOANJRR) Hip, Knee & Shoulder Arthroplasty: 2020 Annual Report. Available at: https://aoanjrr.sahmri.com/annual-reports-2020. Accessed May 4, 2021.
Peters RM, et al. Acta Orthop. 2018:89;163–169.
Atrey A, et al. Poster presented at: Canadian Orthopedic Association; June 20–23, 2018; Victoria, British Columbia, Canada.
Lee P.Y. F, et al. J Arthroplasty. 2014;29(3):609-611.
Klasan A, et al. Arch Orthop Trauma Surg. 2018;138(9):1317-1322.
Wade R, et al. J Orthopaedics. 2020;18:237-239.
Heiner A, et al. Poster presented at: 53rd Annual Meeting of the Orthopaedic Research Society 2007; San Diego, CA.
Bourne R, et al. Orthopedics. 2008;31(12 Suppl 2).
Bobyn J, et al. Clin Orthop Relat Res. 1980(150):263-270.
Hallab NJ, et al. Annual Meeting of the Orthopaedic Research Society (ORS), 2012. San Francisco, CA.
Dalal A, et al. J Biomed Mater Res Part A 2012;100A:2147-2158.
Hunter, G et al. Journal of ASTM International, July/August 2005, Vol. 2, No. 7 Paper ID JAI12775.
Assaf A, et al. Euro J Orthop Surg and Trauma. 2018.
Ahmad A, et al. J Arthroplasty. 2018;33(12):3719-3723.