2 November 2023
Smith+Nephew to appoint John Rogers as Chief Financial Officer
Smith+Nephew (LSE: SN, NYSE: SNN), the global medical technology business, announces that John Rogers will succeed Anne-Françoise Nesmes as Chief Financial Officer. He will join the company as Chief Financial Officer-designate on 1 December 2023 and, following a period of induction, will join the Board as Chief Financial Officer in the first quarter of 2024.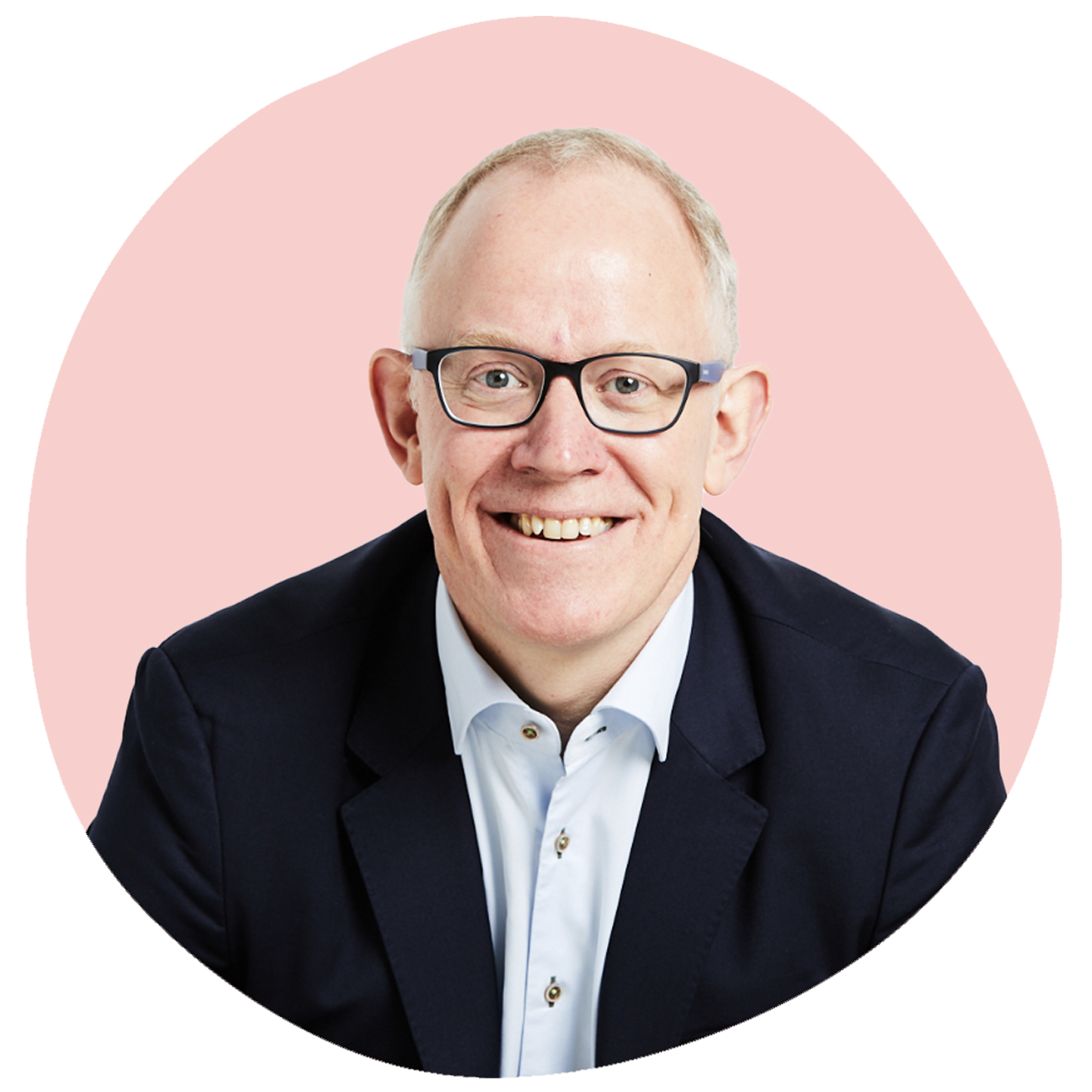 Anne-Françoise's intention to step down as Chief Financial Officer was announced on 3 August 2023, and she has agreed to remain on the Board to finalise the 2023 Annual Report and Accounts and support an effective transition.
John has extensive financial and commercial leadership experience across a range of sectors and on a global basis, as well as a track record of delivering complex international transformation programmes. He has served as the Chief Financial Officer of two FTSE-100 companies. He was most recently Chief Financial Officer at WPP plc where he successfully led the implementation of their global transformation programme. Prior to WPP, John was Chief Financial Officer at J Sainsbury plc and also served as Chief Executive Officer of Argos, Habitat and Sainsbury's clothing and general merchandise businesses, where he led a major digitisation programme, driving increased market share and double-digit profit growth.
Rupert Soames, Chair of the Board, said: "John is a highly regarded Chief Financial Officer with a proven track record operating around the world and across a number of industry sectors. His extensive experience in transformation and capital markets is especially important given Smith+Nephew's focus on driving greater shareholder value. We look forward to welcoming him later this year."
Deepak Nath, Chief Executive Officer, said: "I am delighted to welcome John to Smith+Nephew and look forward to working with him as we continue to turn around performance and deliver the 12-Point Plan. I would like to thank Anne-Françoise for her dedicated service since she joined in 2020 and for her commitment to effecting a smooth transition to our new Chief Financial Officer."
John Rogers said: "This is a great opportunity to join one of the world's leading healthcare companies with a strong heritage and an ambitious vision for the future. I am delighted to be joining Deepak and the team to drive execution of the 12-Point Plan and deliver the Company's Strategy for Growth."
No further disclosure obligations arise under paragraphs (1) to (6) of LR 9.6.13 R of the UK Listing Authority's Listing Rules in respect of this change.
This announcement includes inside information as defined in Article 7 of the UK Market Abuse Regulation. The person responsible for arranging the release of this announcement on behalf of the Company is Helen Barraclough, Company Secretary.
Separately, today Smith+Nephew also announced its trading update for the third quarter ended 30 September 2023.
Remuneration
The Remuneration Committee considered the remuneration arrangements for John Rogers and agreed that his remuneration should be set having regard to his tenure as a FTSE100 Chief Financial Officer and base salary in previous roles. He will be paid in accordance with the Remuneration Policy approved by shareholders on 26 April 2023 (the "Policy") as set out in the 2022 Annual Report. In summary:
John Rogers will begin his employment as Chief Financial Officer designate on 1 December 2023 and following the induction period will be appointed to the Board as an Executive Director in the first quarter of 2024;
He will receive a base salary of £725,000 per annum;
He will participate in the Annual Bonus Plan with effect from 1 January 2024 with a maximum opportunity of 215% of base salary, of which 50% will be paid in cash and 50% will be paid in shares deferred for three years.
He will participate in the Performance Share Programme with a maximum opportunity of 275% of base salary;
The Company will pay cash in lieu of a pension of 12% of salary per annum in line with the wider UK workforce;
He will receive standard benefits, which are not materially different in nature or value relative to the incumbent Chief Financial Officer;
He will be required to build a shareholding in the Company of 200% of salary within 5 years of appointment;
His notice period will be 6 months from him with 12 months from the Company.
Anne-Françoise will be treated in accordance with the Policy and her contract of employment for the remaining term of her employment. In summary:
She will continue to receive her salary and other benefits in the normal way up to her end of employment;
Provided that she is employed on 31 March 2024, she will be eligible to receive a payment under the Annual Bonus Plan for the 2023 financial year. 50% would be paid in cash and 50% would be deferred into shares under the Deferred Bonus Plan;
As Anne-Françoise provided the Board with significant advance notice of her intention to step down, has evidenced dedication to her role and is supporting the transition to the new Chief Financial Officer, it is the proposed intention of the Remuneration Committee to exercise its discretion to treat Anne-Françoise as a Good Leaver for the purposes of unvested PSP awards, conditional upon certain events not occurring from the date of this announcement up to 30 days after her departure (which include continuing with the full discharge of her duties in role);
She will remain subject to post-employment shareholding requirements as set out in the Policy.
Further announcements regarding confirmation of Anne-Françoise's compensation will be made in due course in accordance with applicable legislation.
Full details will be disclosed in the Directors' Remuneration Report for the relevant year.
Enquiries
Investors / Analysts

Andrew Swift
Smith+Nephew

+44 (0) 1923 477433



Media

Charles Reynolds
Smith+Nephew

+44 (0) 1923 477314

Susan Gilchrist / Ayesha Bharmal
Brunswick

+44 (0) 20 7404 5959
About Smith+Nephew
Smith+Nephew is a portfolio medical technology business that exists to restore people's bodies and their self-belief by using technology to take the limits off living. We call this purpose 'Life Unlimited'. Our 19,000 employees deliver this mission every day, making a difference to patients' lives through the excellence of our product portfolio, and the invention and application of new technologies across our three global business units of Orthopaedics, Advanced Wound Management and Sports Medicine & ENT.
Founded in Hull, UK, in 1856, we now operate in more than 100 countries, and generated annual sales of $5.2 billion in 2022. Smith+Nephew is a constituent of the FTSE100 (LSE:SN, NYSE:SNN). The terms 'Group' and 'Smith+Nephew' are used to refer to Smith & Nephew plc and its consolidated subsidiaries, unless the context requires otherwise.
For more information about Smith+Nephew, please visit www.smith-nephew.com and follow us on X, LinkedIn, Instagram or Facebook.
◊ Trademark of Smith+Nephew. Certain marks registered in US Patent and Trademark Office.