OASIS®
Matrix Products
A value-based, natural extracellular matrix to help meet the challenge of hard-to-heal wounds1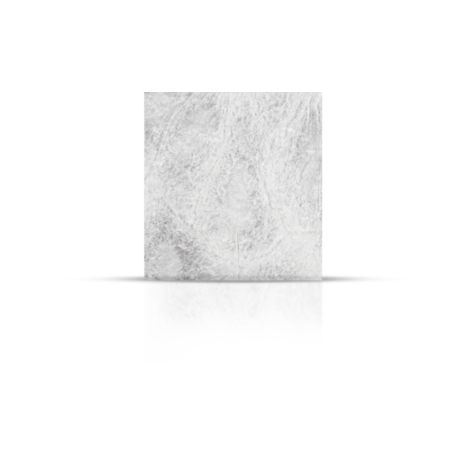 A simple solution for complex wounds
OASIS Matrix Products are naturally derived scaffolds of extracellular matrix (ECM), composed of porcine small intestinal submucosa (SIS)1 and indicated to manage a wide range of acute and chronic wounds.
Similar composition to the human dermis2-13 providing pathways to cellular migration and vascular growth14
Universal and cost effective - intended for versatility and affordability in routine clinical use
24-month shelf life at room temperature, terminally sterilized and not subject to tissue tracking requirements of the Joint Commission*
Shown to achieve greater effectiveness in managing chronic leg ulcers15 and diabetic foot ulcers,16 achieving improved epithelialization and wound closure compared to standard care alone15,16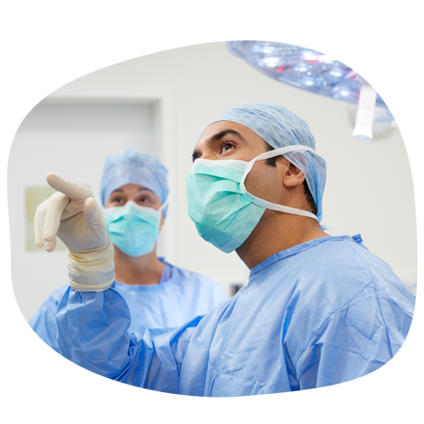 Product features
Medical Education
Reimbursement payment information and coding assistance
For reimbursement and coverage information by state, please contact us here.
There are several paths to reimbursement, depending on whether you're operating out of a hospital (HOPD), ambulatory wound center (ASC) or physician in-office (QHP).
A reimbursement question hotline is open Monday to Friday, 8:00am to 7:00pm EST.
Call the S+N Reimbursement Hotline Service at 1-866-988-3491 and a reimbursement associate can help you with:
Coding information – to help identify the appropriate codes required on claims
Tips for payer research – checklists to help facilitate insurance research. These provide tips for determining coverage, securing prior authorization, preparing appeals, and determining the reason for claim denial or underpayment
Medical necessity and appeal – sample letters are supplied to help expedite prior authorization and appeal
Insurance benefits verification – verifies patients' specific insurance benefits for OASIS Matrix products
Prior authorization requirements – determines authorization requirements for qualified healthcare professional (QHP) to apply OASIS Matrix products on a specific patient, advising the QHP of prior authorization submission steps.
The simplest method of confirming insurance coverage is via our patient verification form. Download, complete every field, and send to receive a response within 48 hours. Results are faxed to your office, with OASIS Navigator conducting a follow-up call to discuss.
Download the Insurance Verification Request Form
Payment Information
ASC payment information for OASIS Wound Matrix products
HOPD payment information for OASIS Wound Matrix products
Physician Office payment information for OASIS Matrix Products
Reimbursement acknowledgement
Information on reimbursement in the United States is provided as a courtesy. Due to the rapidly changing nature of the law and Medicare payment policy, and our reliance on information provided by outside sources, the information provided herein does not constitute a guarantee or warranty by Smith and Nephew, Inc. that reimbursement will be received.
This information is provided "as is" and without any other warranty or guarantee, expressed or implied, as to completeness or accuracy or otherwise. This information has been compiled based on data gathered from many primary and secondary sources, including the American Medical Association and certain Medicare contractors.
Physicians and other providers must confirm or clarify coding and coverage from their respective payers, as each payer may have differing formal or informal coding, coverage policies, or decisions. Physicians and providers are responsible for accurate documentation of patient conditions, and for reporting of procedures and products in accordance with particular payer requirements
Disclaimers
*The Joint Commission is an independent, not-for-profit organization. Details available on request.
INTENDED USE: OASIS® Matrix and OASIS MICRO are indicated for the management of wounds including: partial- and full-thickness wounds, pressure ulcers, venous ulcers, chronic vascular ulcers, tunneled and/or undermined wounds, diabetic ulcers, trauma wounds (abrasions, lacerations, second-degree burns, skin tears), draining wounds, surgical wounds (donor sites/grafts, post-Mohs surgery, post-laser surgery, podiatric, wound dehiscence).
CONTRAINDICATIONS: This device is derived from a porcine source and should not be used in patients with known sensitivity to porcine material.
This device is not indicated for use in third-degree burns.
PRECAUTION: OASIS® Matrix and OASIS MICRO should not be applied until excessive exudate, bleeding, acute swelling, and infection are controlled.
POTENTIAL COMPLICATIONS: The following complications are possible. If any of these conditions occur, the device should be removed: infection, chronic inflammation (initial application of wound dressings may be associated with transient, mild, localized inflammation), allergic reaction, excessive redness, pain, swelling, or blistering.
OASIS Matrix Products are manufactured by: Cook Biotech, Inc. 1425 Innovation Place, West Lafayette, IN 47906.
OASIS Matrix Products are distributed by: Advanced Wound Management Smith+Nephew, Inc. Fort Worth, TX 76109
Recall and Complaints
Customer will provide such support and assistance as S+N may reasonably request in the event of a general or limited voluntary or mandatory recall of the Product(s). Customer shall promptly report any complaint in respect of the Products to complaints@smith-nephew.com.
Citations
Nherera LM, et al. Ostomy Wound Manage. 2017;63(12):38-47.
Badylak SF. Semin Cell Dev Biol. 2002;13(5):377-383.
Frantz C, et al. J Cell Sci. 2010;123(Pt 24):4195-4200.
Hodde J, et al.. J Mater Sci Mater Med. 2007;18(4):537-543.
Internal Cook Biotech Document: 97-010 VIIA.
Internal Cook Biotech Document: 97-010 VIIB.
Internal Cook Biotech Document: 07-057.
Internal Cook Biotech Document: 00-027.
Brown B, et al. Tissue Eng. 2006;12(3):519-526.
Internal Cook Biotech Document: 98-084.
Hodde JP, et al. Tissue Eng. 1996;2(3):209-217.
Internal Cook Biotech Document: 96-006.
Hurst RE, et al. J Biomater Sci Polym Ed. 2001;12(11):1267-1279.
Nihsen ES, et al. Adv Skin Wound Care. 2008;21(10):479-486.
Mostow EN, et al. J Vasc Surg. 2005;41(5):837-843.
Cazzell SM, et al. Adv Wound Care. 2015;4(12):711-718.
Barendse-Hofmann MG, et al. Wounds. 2007;19(10):258-263.
Aboulssa A, et al. Wounds. 2015;27(11):313-318.
Hodde JP, et al. Am J Clin Dermatol. 2007;8(2):61-66.
Chen WY, et al. Wound Repair Regen. 1999;7(2):79-89.
Sarrazin S, et al. Cold Spring Harb Perspect Biol. 2011;3(7):a004952.
McPherson JM, et al. The Molecular and Biology of Wound Repair. New York: Plenum Press, 1988:471-491.
Raman R, et al. Chem Biol. 2005;12:267-277.
Sottile J, et al. Mol Biol Cell. 2002;13(10):3546-3559.
Tzu J, et al. Int J Biochem Cell Biol. 2008;40:199-214.
Gubbiotti MA, et al. Matrix Biol. 2016;55:7-21.
Cook Biotech, Inc. internal document #04-062.
Nihsen ES, et al. J Wound Ostomy Continence Nurs. 2007;34(3S):S65.
Cook Biotech, Inc. internal document #07-001
OASIS Wound Matrix, OASIS Burn Matrix, OASIS Ultra Tri-Layer Matrix, and OASIS MICRO Instructions for Use. Cook Biotech Inc.
Järbrink K, et al. Syst Rev, 2016;5(1):152
Clark RA. Ann NY Acad Sci. 2001;936:355-367.
Landsman A, et al. Wounds. 2008;20(5):111-116.